Having an air fryer in the kitchen does make things easier and more convenient for all home cooks. Besides using less oil to cook frozen and finger food, it also helps to lower the fat content and making it slightly healthier compared to deep-fried food (it's still fried food, after all).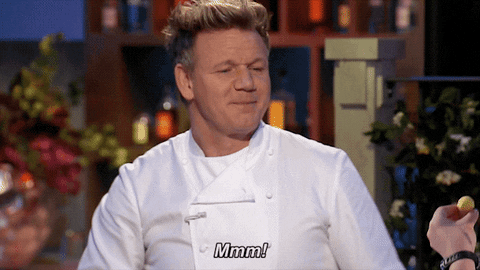 If you're planning to explore more ways to use the air fryer, you've come to the right place! From chicken dishes to yummy desserts, it's time to see what your air fryer can do to save time in the kitchen.
Image source: iamafoodblog
If you can't get enough of halal Korean fried chicken in Kuala Lumpur, why don't you make it in an air fryer at home? Deliciously coated with gochujang sauce, every bite promises an amazing punch of heat. Korean fried chicken is also famous for its combination of crunchy chicken skin and juicy meat, and you can definitely recreate it with the right recipe!
For a step-by-step tutorial to making Korean fried chicken in an air fryer, this video has it all! From seasoning the chicken with black pepper to coating it with gochujang sauce, the result is pretty amazing! Don't underestimate the spiciness of this popular Korean snack and you may need to prepare a cold cafe-worthy drink on the side to tame the heat.
Image source: thevocket
What better way to bring the Raya spirit to your home than the classic lemang? Traditionally cooked in a bamboo stalk, the glutinous rice is usually cooked with coconut milk and wrapped in banana leaves. If you live in the city and don't have the luxury of a backyard to prepare lemang on a small fire, you can make them in an air fryer!
You'll love this easy-to-follow recipe video that guides you through the process of preparing lemang bakar in an air fryer. Since we can't place hollowed bamboos inside the air fryer, they used muffin cups instead. All you need are four basic ingredients, which are rice, coconut milk, salt, and chicken stock. Just mix it nicely, pour the mixture into the muffin cups (lined with banana leaves), and wait for the magic to happen! Once ready, don't forget to enjoy it with chicken or beef rendang too!
Image source: bellajamal
Whether you prefer to enjoy it on its own or with a bowl of steamed rice, it's always a delight to have ayam bakar on a dining table. Coated with butter or honey, we also love the way its succulent flavours sip into the meat and yes, it tastes better with sambal too. If you don't have an oven at home, the air fryer is here to the rescue!
This awesome recipe video will walk you through the ingredients you need, ranging from oyster sauce to honey, and also the right temperature to set on your air fryer. To make it extra tasty, they also recommend brushing the cooked chicken with leftover marinade sauce. It's so yummy that it'll definitely be a hit with the kids!
Image source: says
Tempe, Indonesian's famous fermented soybean, is so versatile that you can cook it with almost anything. If we can choose one way to enjoy it, that would be sambal goreng tempe. With a variety of chilli peppers in the mix, it's just the thing you need to turn up the heat during mealtime.
While the sambal preparation still requires you to use the stovetop, you can save time by deep-frying the tempe in an air fryer. Cut it into small pieces, mix well with vegetable oil and then, set up the air fryer at the right temperature. The video also shows you a step-by-step guide on how to prepare the sambal from scratch. Who knew it's that easy to make sambal goreng tempe at home?
5. Mozarella Cheese Corndog 
If there's one thing we love about mozzarella cheese corndog, it's the glorious cheese pull we see after taking a huge bite out of it. Widely popularised as a Korean street snack, you don't need a flight ticket to Seoul to try it. In fact, there are many halal Korean eateries in Kuala Lumpur that have added this treat to the menu. Since we're staying home, why don't we learn to make this corndog ourselves?
Image source: resepichenom
You're likely to spot kueh bakar pandan at roadside stalls and Malay restaurants in Malaysia, but did you know you can bake in an air fryer? It might be intimidating to bake a traditional Malay dessert like this one, but you'll have plenty of fun trying this out in the kitchen!
Just gather some pandan leaves and other baking ingredients like wheat flour, brown sugar, coconut milk, eggs, vanilla essence and green colouring – and you're good to go! It only takes about 30 minutes to bake, but this kuih is definitely worth the wait!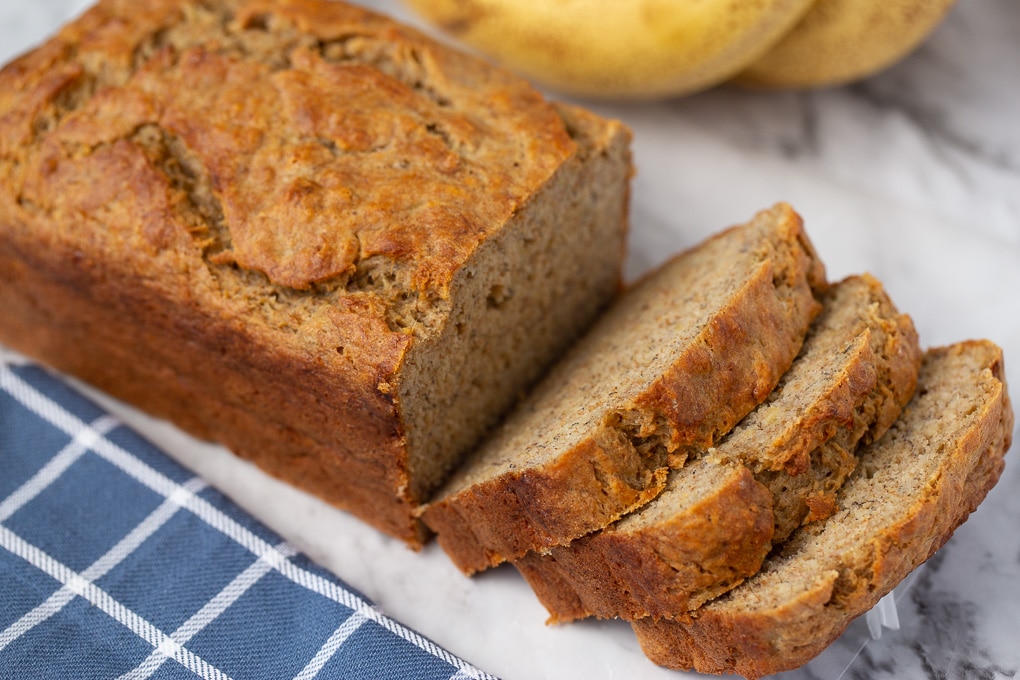 Image source: superhealthykids
There's something absolutely comforting about savouring slices of banana bread for breakfast. Soft and flavourful, it's also a great way to give your overripe bananas a second chance since it'll make it extra sweet and moist! We love it so much that we recommended it as one of our simple and delicious cake recipes you should try at home.
If you don't have an oven at home, don't fret! You can also pull off this easy banana bread recipe using an air fryer. First, mash some bananas and mix it with eggs, brown sugar, milk, baking soda, oil, and flour. Then, pour it into a baking tray and bake it for 30 minutes in an air fryer. Once done, wait for it to cool before topping it off with cream cheese frosting!
Image source: bakedbyanintrovert
Another dessert that you can bake in an air fryer is bread pudding! Soft and fluffy, it's a wonderful dessert to make at home especially when the kids are around. Since they're at home, why don't you get your kids to help out with the preparation too?
All you need is bread, full cream milk, eggs, sugar, vanilla essence and melted butter to get started. Once you arranged the bread and soaked it with the mixture, just pop it into the air fryer for 15 minutes. While you wait, you can prepare the custard sauce on the side using the ingredients provided in this helpful recipe video. Be sure to try it!