GEORGE TOWN, Jan 25 — Micron Technology Inc, a US-headquartered provider of memory and storage solutions, is committed to offering employment opportunities to Malaysian workers who have been retrenched amid the COVID-19 pandemic as well as nurturing local talents.
Micron Malaysia human resources director Moorthy Murugaiah said the company had joined the National Economic Recovery Plan's (PENJANA) hiring and training incentive scheme to provide employment to retrenched employees.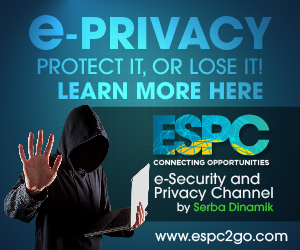 He said that Micron was collaborating with the Social Security Organisation (Socso) and the Labour Department in order to retrieve the database of the retrenched workers.
"The way we leverage the PENJANA scheme is by using this assistance in terms of providing training to reskill and upskill retrenched workers before bringing them back to employment," he told Bernama.
He also said that the upskilling and reskilling efforts were in collaboration with third-party service providers, such as the Penang Skills Development Centre.
"Micron has hired over 133 employees under the PENJANA scheme, including operators, technicians and engineers," he added.
Moorthy said that Micron had also worked towards inspiring and developing a new generation of scientists and engineers among the youths in the hope of giving Malaysia a competitive edge within the global landscape.
He said that despite the COVID-19 pandemic and other challenges currently faced in Malaysia, the company's commitment to provide job opportunities for local talents remained unchanged.
"Our funding to support talent development not only benefits Micron but also the entire Malaysian economy," he said.
He said that efforts Micron Malaysia had supported included the adoption of Science, Technology, Engineering and Mathematics (STEM) programmes in primary and secondary public schools under the Penang STEM 4.0 initiative, as well as collaborating with various local universities and skills development centres to grow its footprint in STEM learning in Malaysia.
"These all tie back to our original intention of helping to develop the talent within Micron and also for the ecosystem here.
"Our game plan was to hire a higher percentage of local university graduates and give them access to our facilities in order to learn our technologies and bring up the Malaysian facility," he added.
According to Moorthy, Micron Global has also introduced diversity, equality and inclusiveness (DEI) initiatives to highlight the three values and carry the vision to transform how the world uses information to enrich life for all.
He said that under the DEI initiatives, the executive team in Micron Malaysia would focus more on increasing representation and recognition for the underrepresented groups, specifically women and people with disabilities.
"The individuals that we bring to the organisation, be it from either the two underrepresented communities, are to create inclusiveness, and the idea of equitable pay is specifically tailored in order to meet this expectation," he added.
Source: BERNAMA