Looking to master your cooking skills or just starting fresh in the kitchen? A good cookbook can always come in handy. Many culinary masters have shared a few of their secrets and wisdom in the pages of their books giving us access to not only a panoply of recipes but also a better understanding (and appreciation) of the diversity of cultures they belong to.
We have selected 10 cookbooks that will not only give you delicious global recipes but also some interesting stories, tips and hacks shared by the authors.
1. The Arabesque Table — Reem Kassis
Arab countries have a rich gastronomic history and Reem Kassis dives into that treasure trove of aromatic cuisines to give us some delightful contemporary interpretations. The book has 130 home recipes, each of which can be prepared easily. The strength of her narrative style is coupled with the visually brilliant photography which lends every dish a standout profile of its own.
Among the dishes are medieval delicacies such as Narjissiya, a hash of fava beans and eggs, and Makmoora, a pot pie made of chicken, onions and pine nuts. Contemporary ones include caramelised butternut squash fatteh and Tahini cheesecake. Simple salads and fragrant desserts also find a place in this pleasing introduction to the charming Arabian culture.
Price: RM188.96
2. Xi'an Famous Foods — Jason Wang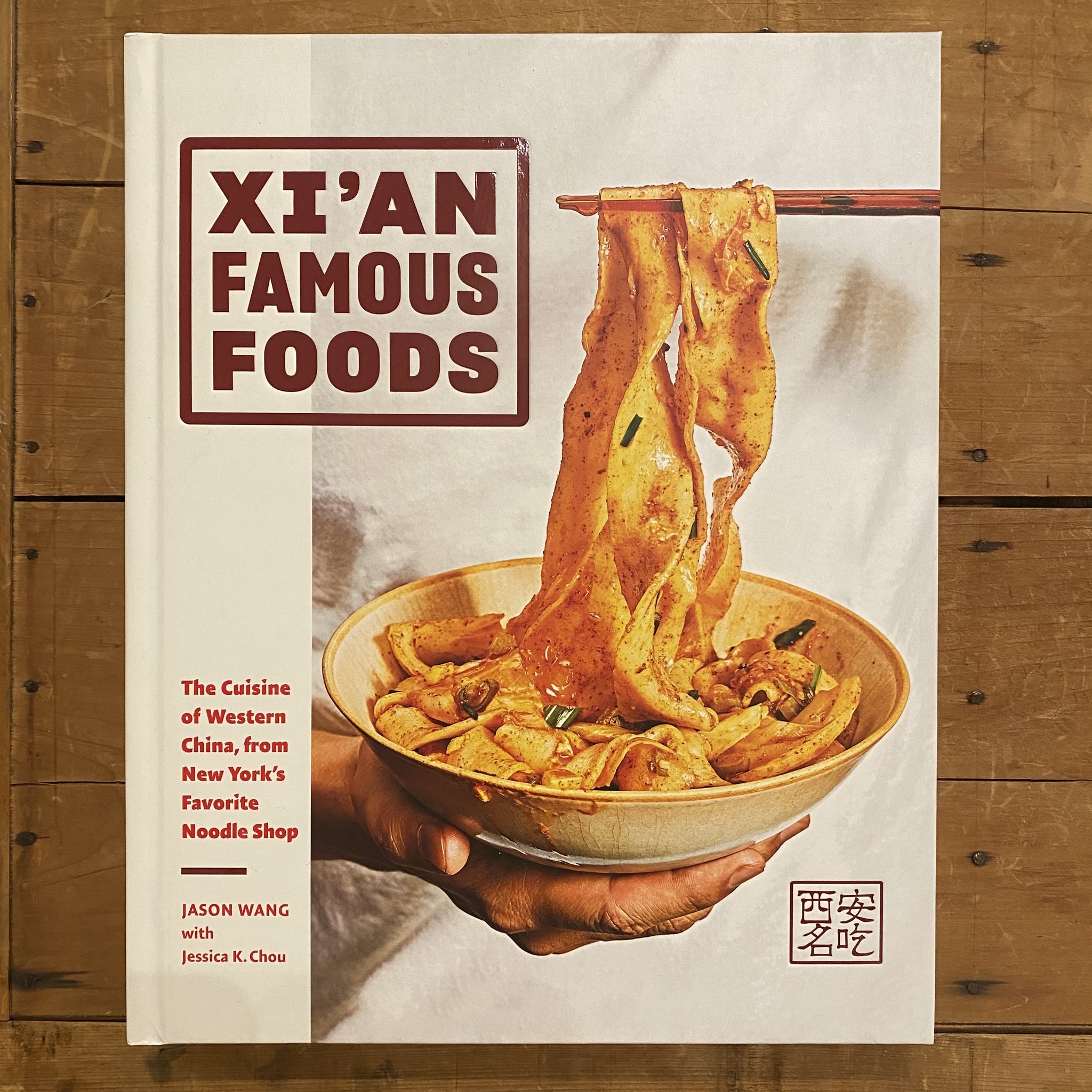 Xi'an Famous Foods is a chain of restaurants in New York City that serve typical western Chinese dishes and have been praised by some of the most famous names in the culinary universe, including the late Anthony Bourdain.
Jason Wang founded the chain in 2005, taking his father's stall to new heights. The restaurant is spread across 14 locations in the city. In the book, Wang shares recipes of some of the restaurant's most famous dishes — like Liang pi, a noodle dish made in a bright vinegar sauce and Biang Biang noodles served with cumin lamb. But Wang goes beyond just 'how to cook' narrative and traces the journey of his family from Xi'an to the US, the challenges they faced, and how they created their empire of traditional Chinese food.
Price: RM164.50
3. The Flavor Equation — Nik Sharma
Sharma was a molecular biologist before he took on cooking and that's what makes The Flavour Equation unique. With this book, he takes the reader through the science behind cooking in more than 100 recipes. Though science can be off-putting to some, Sharma ensures that his explanations not only sound interesting but are also inspiring. He focusses on flavour, or more precisely, the foundation of taste. He explains ingredients that offer sensations such as bitterness and richness and gives clear instruction on how to get substitutions when you don't have the exact item to bring out the needed flavour.
Most of the dishes in the book have an Indian base — like crab tikka masala dip, kulfi flavoured with spiced coffee, honey turmeric chicken kebabs with pineapple and coconut milk cake. Sharma also deftly uses his photography skills to produce perfectly-angled pictures which include a few taken using a microscope.
Price: RM154.50
4. 50 Ways to Cook a Carrot — Peter Hertzmann
Carrots, carrots and more carrots — Hertzmann's book is all about the healthy root vegetable and various dishes you can conjure up using it as an ingredient. Among the recipes are carrot gumdrops candies, healthy carrot soup and the evergreen macaroni cooked with carrot powder for which the procedure is separately explained.
This book is also educative for anyone who wants to learn some cooking techniques. You will find unique ways to slice, dice or bâtonnet (cut into thin stick-like shape) carrots as well as lucidly explained complex methods such as salt-fermented carrots and acid fermentation. Did you know that salt concentration for pickling a carrot should be three percent? Hertzmann's years of cookery teaching knowledge is evident as he goes about engaging, instructing and encouraging the reader throughout the book.
Price: RM141.90
5. In Bibi's Kitchen — Hawa Hassan (with Julia Turshen)
Through the eyes and experiences of native bibis (or grandmothers), this outstanding cookbook takes us along a delightful culinary and intensely personal journey of eight East African nations: Somalia, Kenya, South Africa, Tanzania, Madagascar, Mozambique, Comoros and Eritrea.
Hassan interviewed the bibis, some now residing in the US, who shared their recipe of a native dish of their choice. Among them is Ma Shara from Zanzibar who reveals the secret behind her famous Ajemi bread with carrots and green pepper; Eritrea's Ma Gehennet lays bare the process of making Shiro, a vegan stew of ground chickpea flour, water, chilli, onion and garlic.; Ma Vicky, a New York resident, describes how to make a delicious Tanzanian dish Matoke, stewed plantains served with beef and beans. There are more such delightful recipes covered in the book.
Hassan, who lives in New York, was only four years old when her family had to flee their native Somalia to escape the civil war. Thus, her own life was an inspiration for the book's focus on the culinary culture of East Africa. Khadija Farah was behind the lens for the captivating on-location photographs and Jennifer May took the food.
Price: RM165.55
6. The Rise — Marcus Samuelsson (with Osayi Endolyn)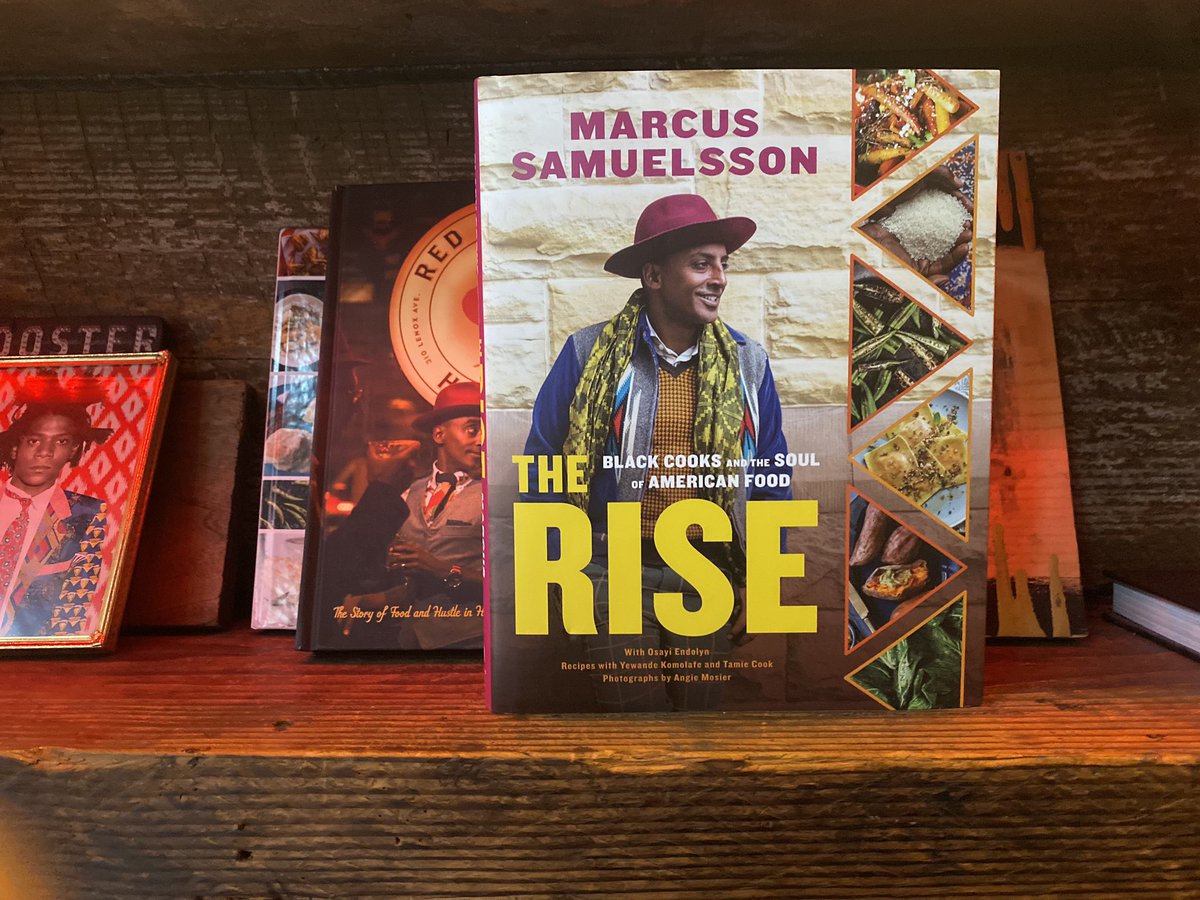 With 150 recipes, celebrity chef Samuelsson paints a mosaic of history, culture and diversity of contemporary Black chefs and their dishes. His honest mission to highlight the amazing ingenuity and deliciousness of a culinary culture not given its due in America can be felt on every page of the book.
The roots of the recipes lie in Africa, the Caribbean and the southern United States and is a mix of every day as well as celebratory cooking of the African diaspora. Some of these include the grilled short ribs with a piri-piri marinade and saffron tapioca pudding, crab curry with yams and mustard greens, and spiced catfish with pumpkin leche de tigre.
The dishes are dedicated to over two dozen chefs, writers and activists, whose profiles by Endolyn, form the bedrock of The Rise. Some of the illustrious names featured are Edouardo Jordan, Nyesha Arrington, Michael Twitty and Jessica B. Harris.
Price: RM201.31
7. Salt, Fat, Acid, Heat — Samin Nosrat
Winner of numerous honours including the prestigious 2018 James Beard Award in the General category, this New York Times best-seller is considered to be one of the best to have hit the shelves (and the kitchens) in recent years. Nosrat successfully breaks down culinary flavours into four elements: salt, fat, acid and heat. According to her, salt enhances flavour, fat amplifies it, acid balances it, and heat eventually determines the texture of the food itself.
Through the book, Nosrat talks about why understanding the elements are essential to cooking and explains how a combination of these can help create perfect dishes. There are hand-drawn illustrations (by Wendy MacNaughton) that simplify much of the science of flavours. Among more than 100 recipes from around the world are ways to make perfectly caramelised roast vegetables, flaky pastry dough and tender braised meats.
The book's success led to a 2018 adaptation into a Netflix documentary of the same name. Nosrat is seen travelling to four different places for experiences of each of the elements — Japan for salt, Italy for fat, Mexico's Yucatán peninsula for acid, and her own home in California for heat.
Price: RM179.90
8. My Korea — Hooni Kim (with Aki Kamozawa)
Despite the pandemic preventing Kim from going on a multi-city tour for the book's promotion, My Korea received positive reviews. This perhaps explains why the cookbook is essential for anyone eager to learn about Korean cuisine. Through the book, Kim, who is the founder-owner of two Korean restaurants in New York City — Danji and Hanjan, shares his remarkable knowledge of Korea's culinary traditions. As a Korean raised and educated in England and the US, Kim shares his journey of understanding his native country's food through the dishes he ate in these countries and during a few trips to Korea. He also explains how he learnt to cook Korean food during his stint with iconic Japanese chef Masa Takayama at the latter's eponymous restaurant in NYC.
Along with the usual kimchi, bulgogi and bibimbap, you will also find recipes for dishes like the spicy braised chicken as well as the method to make a palatable steamed egg custard with salted shrimp among others. Tips such as how club soda or freezing the batter helps make a good scallion pancake are included too. The photographs help the dishes appear lifelike and in cases such as fermentation of cabbage, the entire year-long process is depicted through photo essays.
My Korea will perhaps remain the only book by Kim, who told Forbes in 2020, "Look, it's not a restaurant. I'm going to open more restaurants. This is only book I'm going to write, so I wanted to make it good."
Price: RM139.90
9. Chicano Eats — Esteban Castillo
The cookbook is named after the award-winning blog by Esteban Castillo, the American born son of undocumented Mexican immigrants. The word Chicano is the masculine term for people of Mexican descent born in the US. It is also the name used to refer to the cuisine which is influenced by the shared cultures of Mexico and its northern neighbour.
Castillo was inspired to start the blog after he saw that the recipes passed off as Mexican in American food blogs were anything but that. He brought together his experiences as a Mexican-American, the traditional cooking style of his relatives in Colima, stories of Latin people in the US, and the recipes of food cooked in Mexican households. The bilingual book contains 85 traditional and fusion recipes, for which one might require both Mexican ingredients such as chiles, tortillas and tomatillos as well as local ones found across America.
Among the foods included with preparation details are chicken con chochoyotes, dumplings made with chicken and corn masa flour; Duvalin Jello, a dessert with layers of strawberry pink, creamy vanilla and chocolate-hazelnut; and Tejuino, a fermented sweet and light drink with roots that go back to pre-Columbian Mexico.
Price: RM139.90
10 .Greece: The Cookbook — Vefa Alexiadou
Greece, one of the world's oldest civilisations, is the original home of Mediterranean cuisine. Even commonly used ingredients of our times, such as olive oil, wine, figs, grapes and cheese, have been in regular use here since ancient times. This culinary history, also part of modern Greek cooking, can be seen through more than 100 recipes presented by Vefa Alexiadou — a widely respected figure in the country for her many successful cookbooks, television cookery show Morning Coffee and cookware business.
Most of the Greek food is easy to prepare, healthy and delicious and is quite popular around the world. Thus, besides the traditional fare, the book also features recipes by globally renowned chefs who have given their own twist to Greek dishes. Its 230 photographs of the different dishes and the country's beautiful landscapes will make you feel like packing your bags and visit Greece now.
Recognised by the media as the "first lady of Greek cuisine," Alexiadou was included in Gourmand World Cookbook Awards' "The Best of the Best 1995-2020." She is also won the Best Mediterranean Cookbook in Greek from the Salon International Livre Gourmand of Perigueux, France, in 2000.